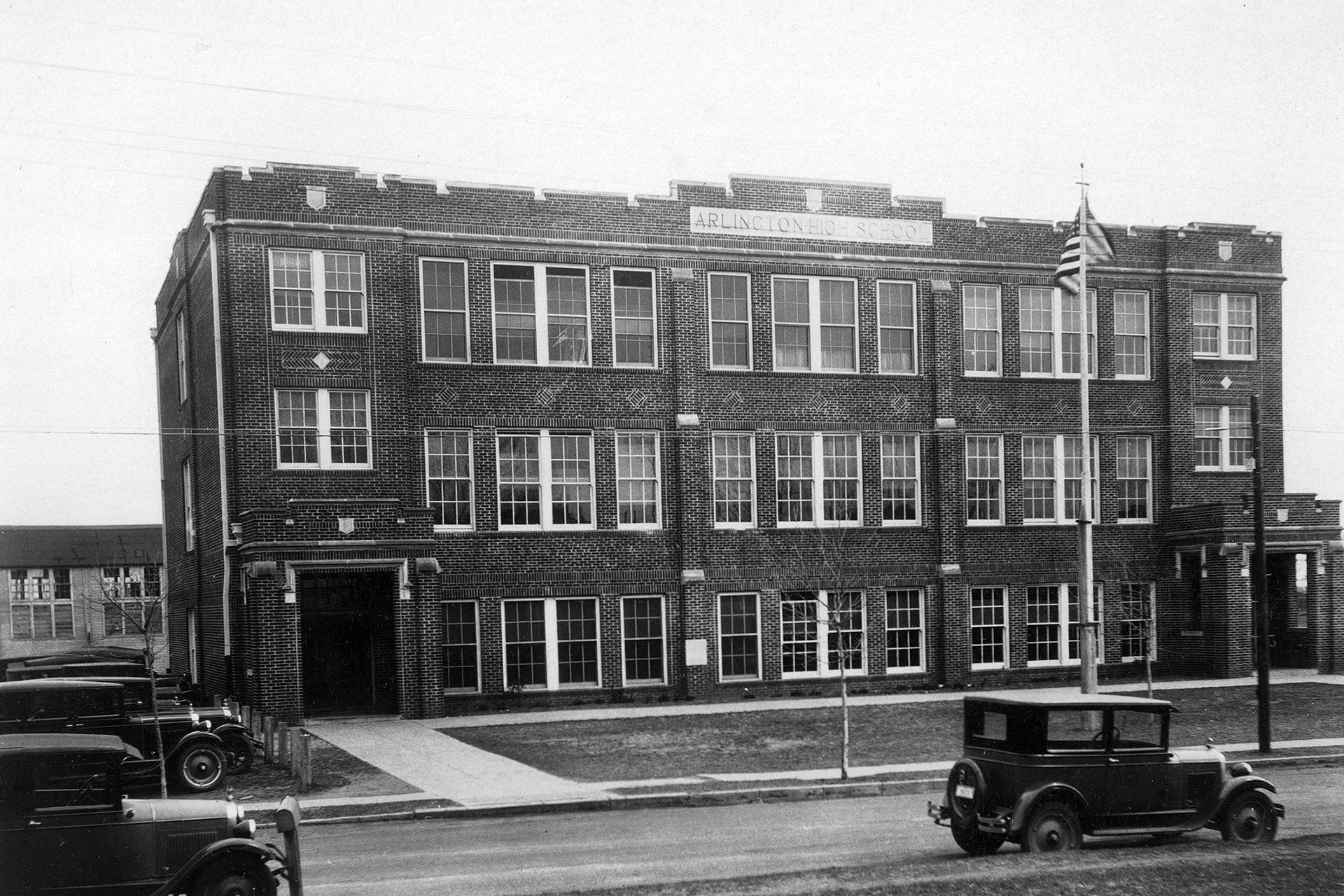 Arlington High School's 1922 Gymnasium (Part 1 of 2)
"Arlington High Gym is One of the Largest in Texas"
This was the title of an article that appeared in the Dallas Morning News on March 23, 1922, with a March 22 dateline. Of course, the reference is to the then brand new Arlington High School on S. Cooper St., just south of W. Abram St.
The Dallas Morning News article pointed out that "Arlington has just completed one of the largest high school gymnasiums ever constructed in Texas..." It is described as follows: "It is an immense structure with an indoor seating capacity of 1,000 people. It has four complete dressing rooms with individual dressing apartments and shower baths. Modern gymnasium equipment is to be installed at an early date. The gym contains space for three indoor basket ball courts and also an indoor tennis court." The newspaper article noted that Arlington also has a new high school under construction. It also pointed out that both the new gym and the new high school under construction were at the corner of S. Cooper and W. Abram streets.
But we have a mystery here. The gymnasium remembered by Arlington High School graduates from 1940 (or perhaps 1941) through 1956 (when the new high school on Park Row was first occupied, for the 1956-57 school year) was built in 1940! This gym was also a separate building (with the year 1940 carved in stone over the doors!) located just south of the main building.
So what was the exact location of the very large gymnasium mentioned in the 1922 Dallas Morning News article? Perhaps it was on the same site as the 1940 gymnasium. Or was it behind the high school building? In any event, what happened to the 1922 gymnasium? Did it burn? Was it simply demolished, in favor of the new 1940 gymnasium?
We will continue to research this. But in the meantime, can any of our readers shed some light? If so, send an email to Tom Dodson, newsletter editor, at jeantom@sbcglobal.net, or to Geraldine Mills at fielderh@swbell.net. Thanks! And thanks to Richard Aghamalian for bringing this to our attention!