1542
Spanish explorers make camp in an Indian Village named Guasco at current-day Dottie Lynn Pkwy.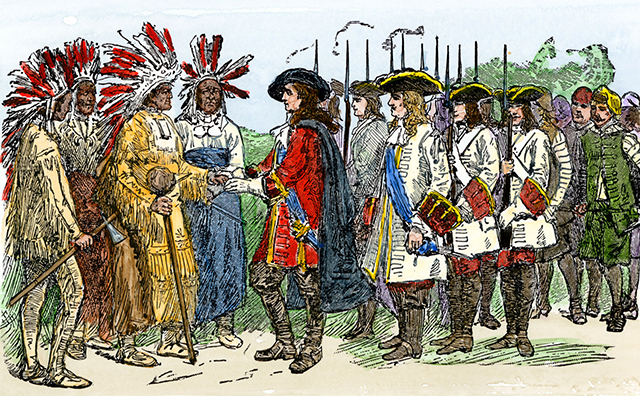 1838
Robert Sloan and Nathaniel T. Journey lead an expedition into present-day Euless and Arlington that was recorded as one of the first Anglo-American efforts to open the area to settlement.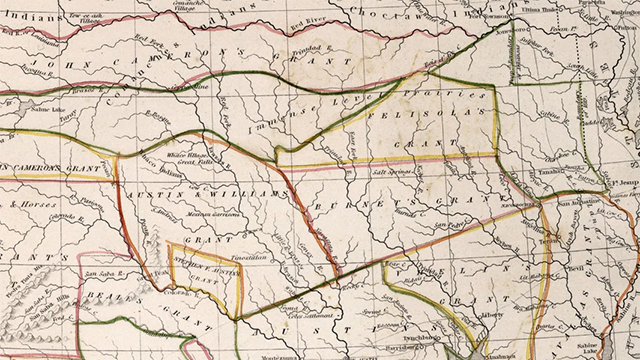 1841
General Edward H. Tarrant leads the Battle of Village Creek, killing many Native American people who called Village Creek their home.
---
Captain Jonathan Bird creates Bird's Fort on the north side of present-day Arlington, Anglo-Americans' first attempt to settle in north Texas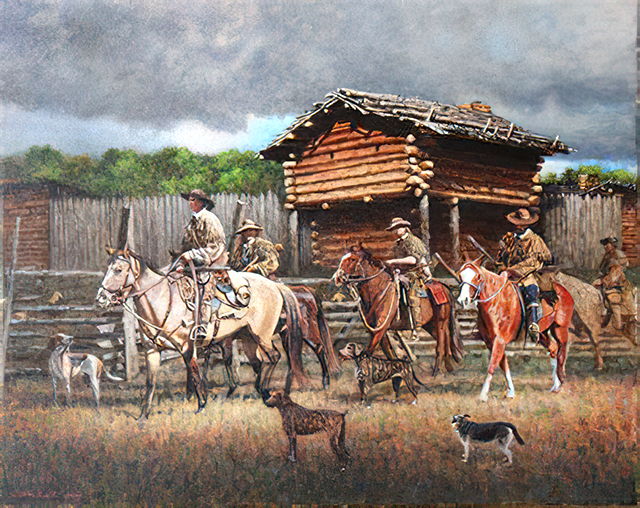 1843
Treaty of Bird's Fort, a peace treaty between Native Americans and the Republic of Texas opens the door to settlement in the entire region.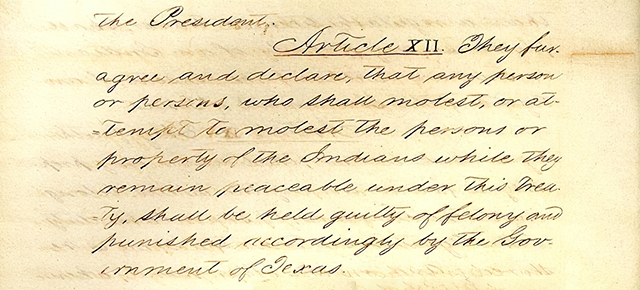 1848
"Father of Tarrant County" Colonel Middleton Tate Johnson's Company of Texas Rangers is assigned to Kaufman Station, later known as Johnson Station.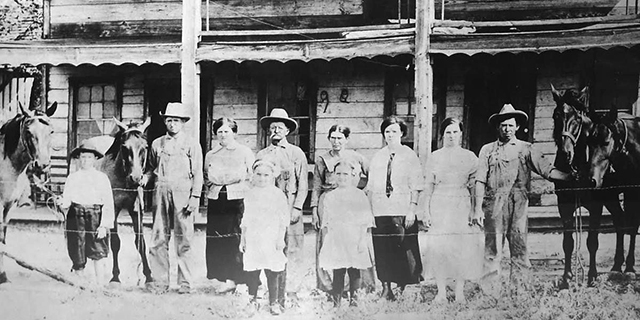 Johnson Station stage stop and inn
1853
Patrick A. Watson and a group of settlers arrive and settle on land that now borders the present SH-360 (Watson Road).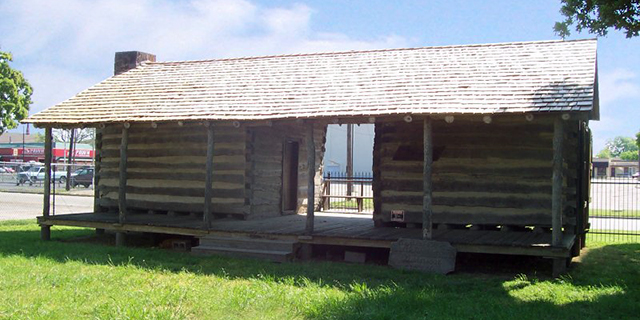 P.A. Watson log house - Knapp Heritage Park - Arlington, TX
1869
Reverend Andrew Shannon Hayter arrives and organizes the Good Hope Cumberland Presbyterian Church.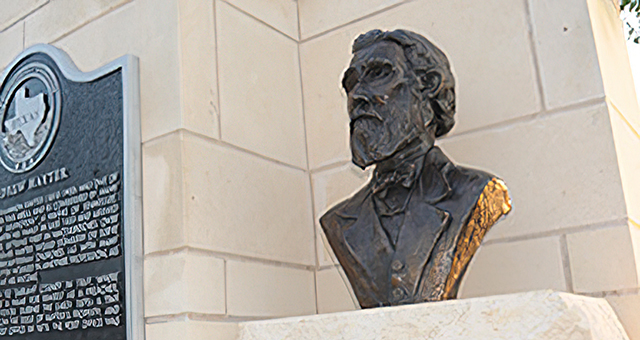 Historical marker and bust of Reverend Andrew Hayter, Founders Plaza, Arlington, TX
1870
Colonel Middleton Tate Johnson's body is exhumed from Texas State Cemetery and buried in a family cemetery on Arkansas Lane.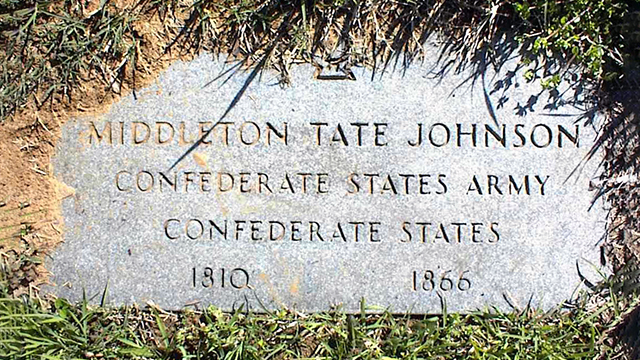 Middleton Tate Johnson grave marker in Johnson Station Cemetery, Arlington, TX
1871
United States Congress approves a charter for a transcontinental railroad to run through what will later become Arlington, Texas.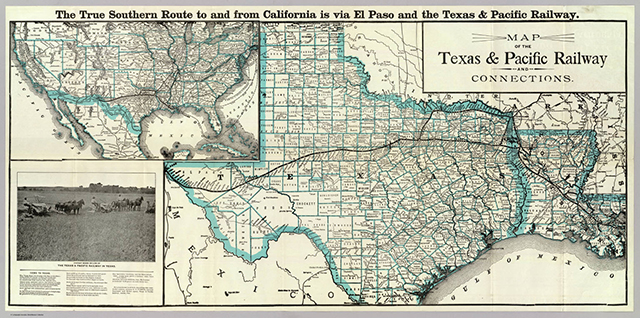 ---
Elder John Quarles Burnett meets with 17 fellow Baptists and organizes the first church in Johnson Station - Johnson Station Baptist Church
1873
Settlement founded near site of present-day city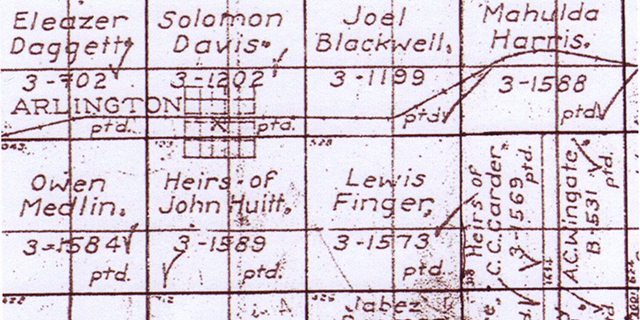 Portion of plan for the town of Arlington with respect to the Texas & Pacific Railroad and Tarrant County pioneer land patents
1876
Texas and Pacific Railway establishes a stop midway between Dallas and Fort Worth in present-day Arlington.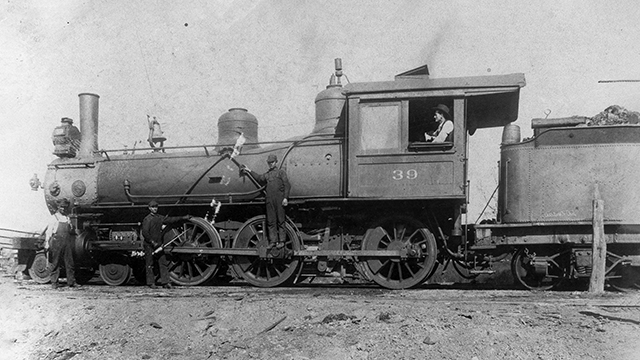 Texas & Pacific Locomotive #39 in Arlington, TX
---
The town situated around the train stop is named "Hayterville" after Rev. Andrew Shannon Hayter.
---
Carver Dixon "Uncle Dutch" King becomes the first mayor of Arlington.
---
Johnson Station Baptist Church moves with the community three miles north, eventually becoming known as First Baptist Church of Arlington
1877
Settlement renamed "Arlington" (previously known as "Johnson" or "Hayter") at Rev. Hayter's request.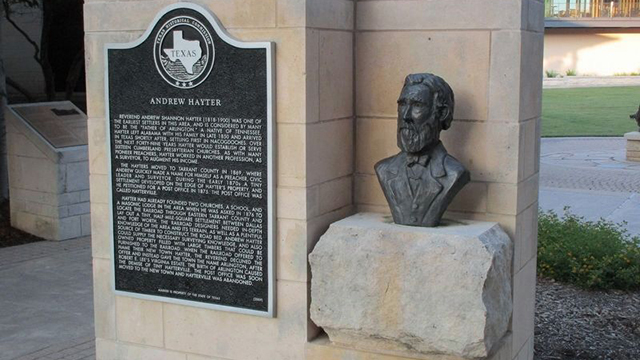 Arlington House in Arlington, VA - namesake of Arlington, TX
---
Arlington, Texas is officially recognized by the United States Postal Service.
1878
A group of Methodists meet in Schults' lumberyard at Mesquite and Front Streets and organize the first church congregation in Arlington's original township.
---
Arlington landowner James Daniel Cooper builds a majestic colonial house on the corner of what is now Cooper St. and Abram St.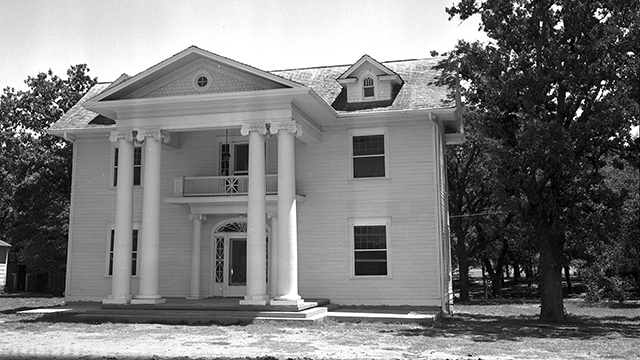 J.D. Cooper home, originally built at Cooper and Abram Streets (later moved to Meadowbrook Park, the house was destroyed by an accidental fire on Halloween night in 1998 and eventually demolished).
1880
U.S. Census shows a population of 275 people with eight general merchants, three drug stores, a lumber dealer, two physicians, a hotel keeper, a saloon operator and various other occupations including farming.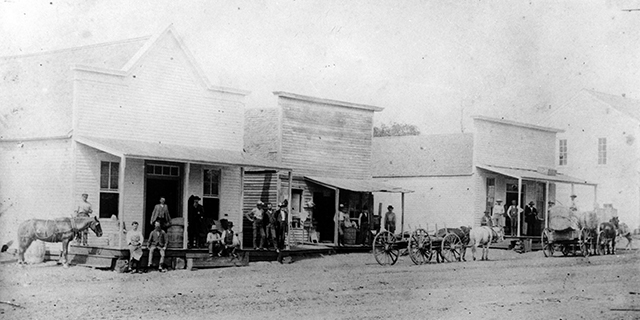 A dirt street with three stores, Arlington, TX
1881
M. J. Brinson becomes mayor for the first time.
1883
William Timmerman and Colonel Thomas Spruance establish the city's first newspaper called "The World."
1884
Arlington officially incorporates as a city.

Early Arlington
1885
Edward Emmett Rankin becomes mayor for just a month.
---
First church building in Arlington is built.
1887
Cemetery Society (later Arlington Historical Society) founded.

1889
M. J. Brinson becomes mayor for the second time.
1891
Rice Wood Collins, a successful merchant, starts public well campaign for access to water.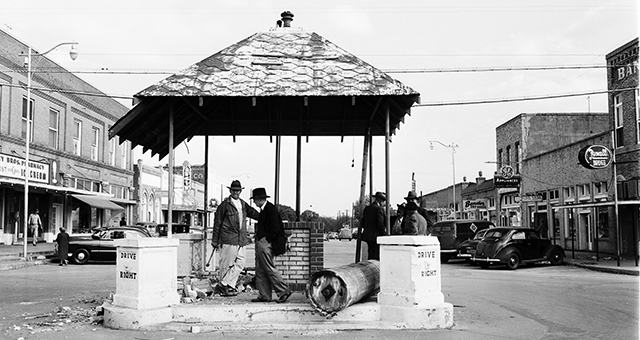 Collins's campaign would lead to the famous mineral well that graced Arlington's town center for almost 60 years. The well went through several structural incarnations prior to its destruction, shown in this photo, in 1951.
1892
"Christmas Eve Massacre" gunfight leaves four men and a horse dead on Main Street near the rail station.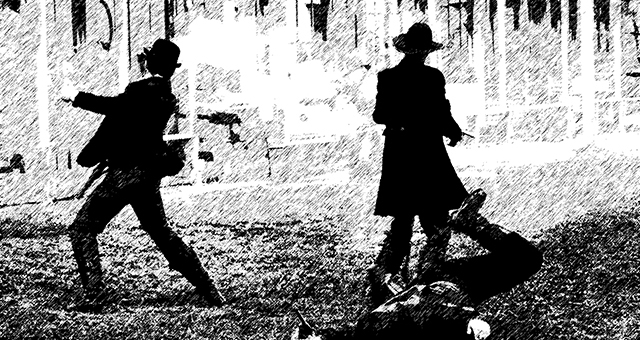 1893
The original mineral well is drilled by a wood-powered steam engine.
---
McKinley-Woodward Home is built by Jesse Stanley McKinley, Arlington's first hardware merchant at 400 E. First. One of the oldest structures in the city.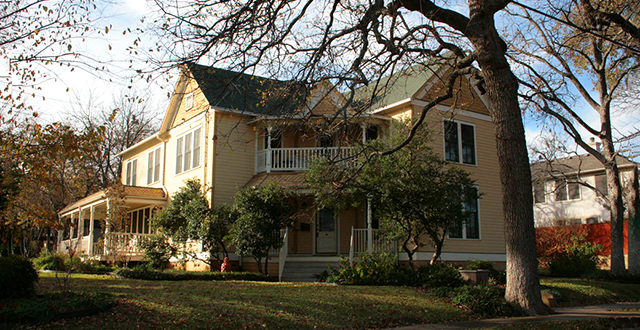 McKinley-Woodward Home today, possibly the oldest house in Arlington
---
Arlington's first newspaper "The World" is renamed to "The Arlington Democrat."
1895
The city well becomes an official corner point for the City's four new political wards. The well was a focal point for political rallies, parades, cotton sales, and the mineral water itself.

1896
William W. McNatt, a merchant and farmer, sells a portion of his farm to sell lots for burial. Many Arlington pioneers are buried thereafter.
---
Hutchison-Smith Home is built on 312 N. Oak, once owned by I. L. Hutchison, Arlington merchant and pioneer.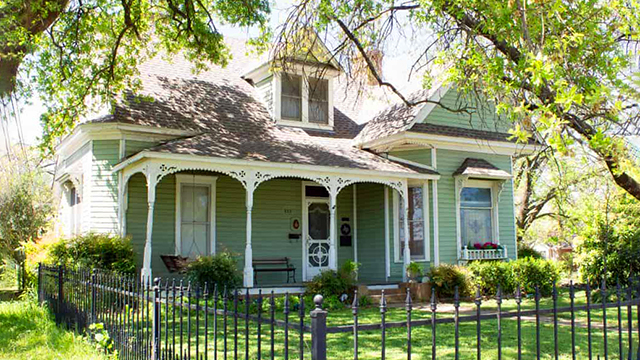 1897
Arlington Journal
newspaper begins publication, changing its name from "The Arlington Democrat."

---
Mount Olive Baptist congregation formed.
1899
Carver Dixon King becomes mayor for a second term lasting only two months.
1900
William C. Weeks becomes mayor.
---
Population: 1,079.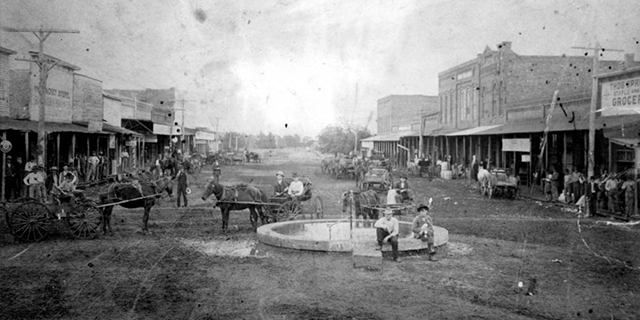 Arlington Mineral Well in 1900