2001
Eastern Star Home closes facilities.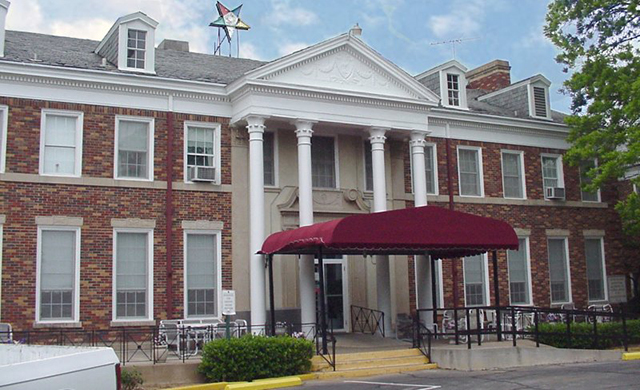 2002
Mansfield Summit High School and Seguin High School open.
---
AMC Parks Cinema opens.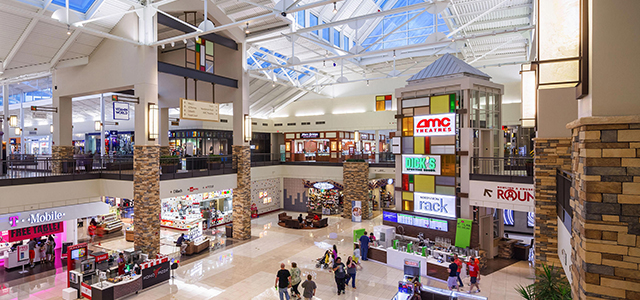 ---
Arlington voters overwhelmingly approve a street maintenance sales tax program that the city has proposed.
2003
Robert Cluck becomes mayor.
2004
Voters 'okay' a tax hike that helps pay for a brand new stadium for the Dallas Cowboys.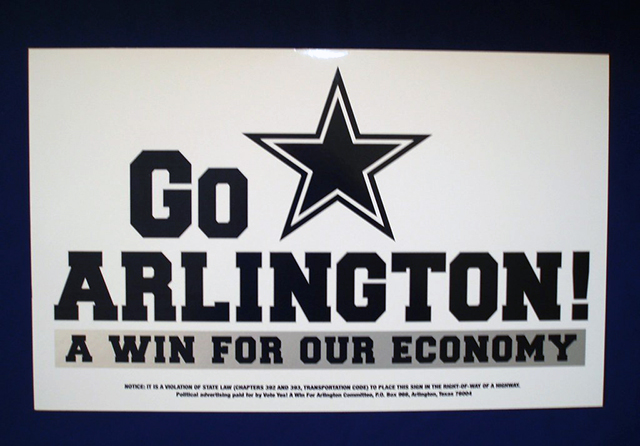 ---
Mansfield Timberview High School established.
2005
The commercial tree preservation ordinance is extended to residential developments.
2006
Downtown Arlington Management Corporation established.
---
Runaway Mine Train is designated an ACE Coaster Landmark by the American Coaster Enthusiasts.
---
Arlington celebrates its 135th birthday.
2007
UT Arlington becomes the second largest campus in the University of Texas system.
---
The Highlands shopping district opens.
---
Construction is set to begin on an upscale development called Glorypark by AT&T Stadium.
2008
Opening night of the Levitt Pavilion for the Performing Arts in Arlington with more than 1,800 people in attendance.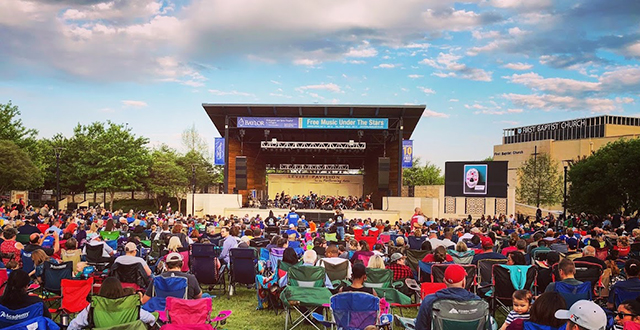 ---
Plans for Glorypark by AT&T Stadium are shelved.
2009
Cowboys (AT&T) Stadium opens.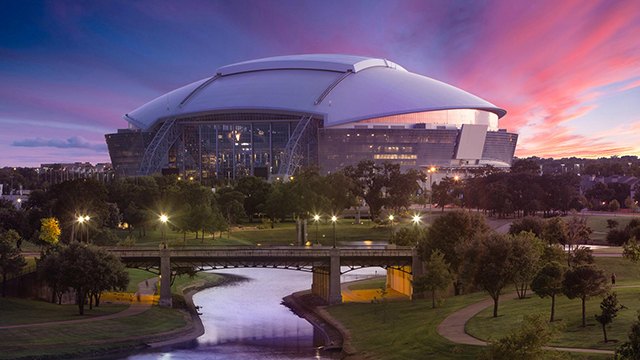 ---
Texas Giant closes for renovations as the wooden coaster ages.
2010
Population: 365,438 city; 6,371,773 metro; 19,728,244 megaregion.
2011
Texas Christkindl Market commemorates its first year during the holiday season.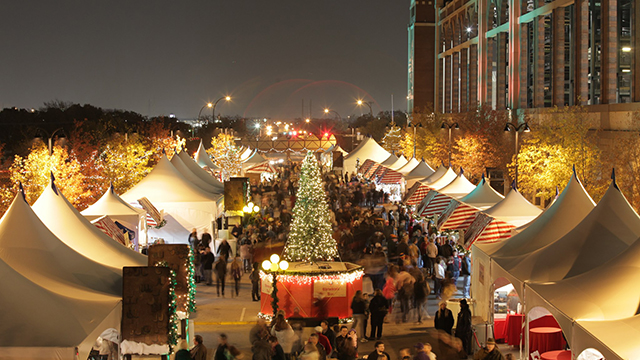 ---
A capella Band Pentatonix forms and wins The Sing-Off, founded by Martin High School alumni.
---
New Texas Giant opens up as a hybrid wooden-steel coaster.
2012
University of Texas's College Park Center opens.
---
Pentatonix returns to their hometown to perform a free concert at the Levitt Pavilion, breaking the attendance record with 12,000 people attending.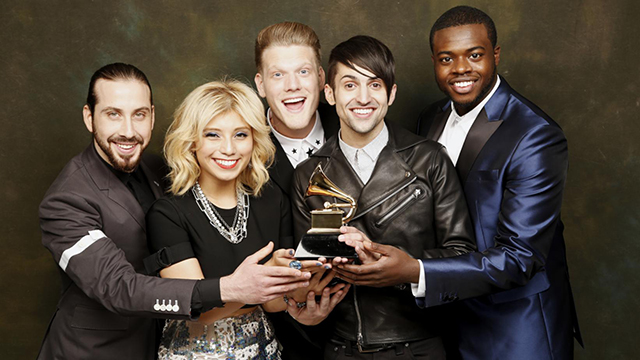 2013
Former Eastern Star Home is demolished.
---
Short-lived Metro Arlington Xpress (public transit) begins operating.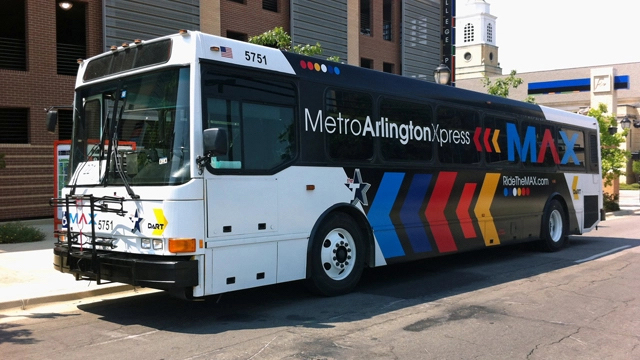 ---
Arlington becomes the fall location for retro gaming convention Retropalooza.
2014
Arlington changes its logo and slogan to "The American Dream City."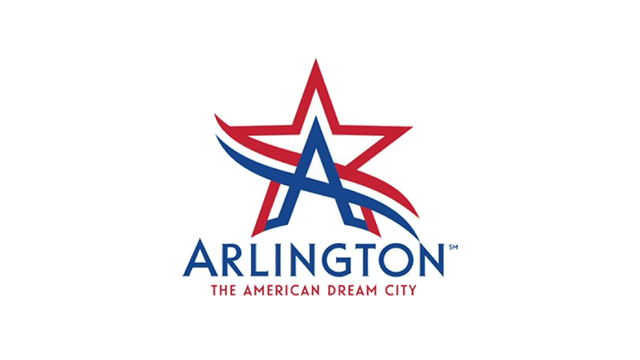 2015
W. Jeff Williams becomes mayor.
---
George W. Hawkes Central Library is demolished after 40 years of service.
---
The original Sam Houston High School building is demolished.
2016
Proposition to build new stadium for Texas Rangers is passed.
---
The City and the Arlington Museum of Art begin a public art project called "Stars of Texas" with painted star statues scattered around the city.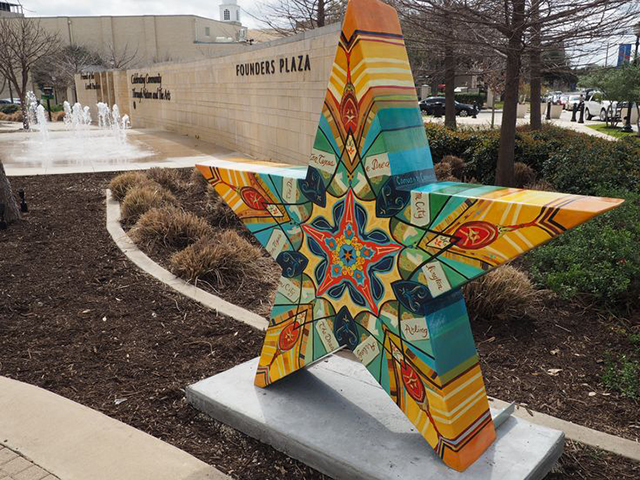 ---
Downtown Arlington is designated as a cultural district by the State of Texas.
2017
AISD opens the Dan Dipert Career and Technical Center after it was approved in a 2014 bond.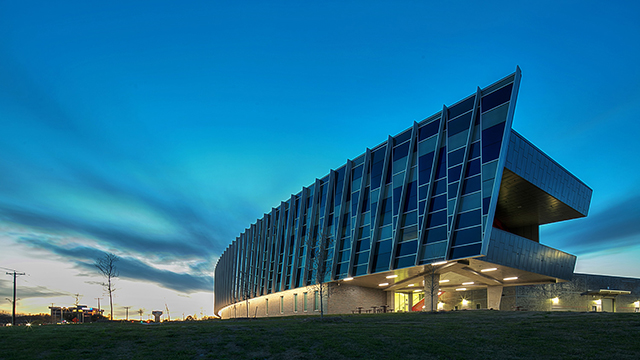 ---
Officials breaks ground on the new Texas Rangers stadium.
---
Ride-sharing company Via becomes the city's only public transportation service, replacing Metro Arlington Xpress. First-year operations cost taxpayers $922,500.
---
Texas Christkind Market combines with Enchant Christmas to create the Enchant Christmas Light Maze and Market for the next two years.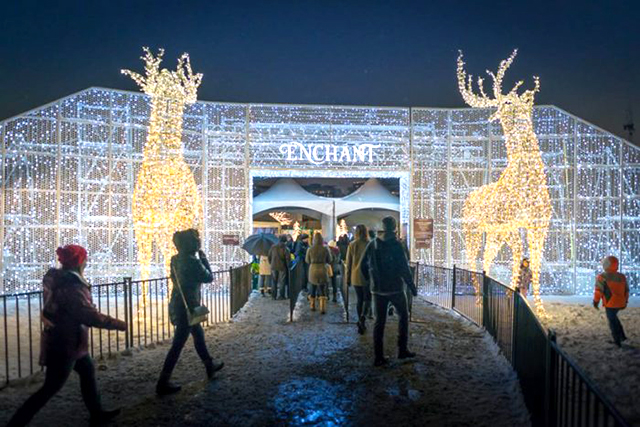 2018
George W. Hawkes Central Library second location celebrates its grand opening.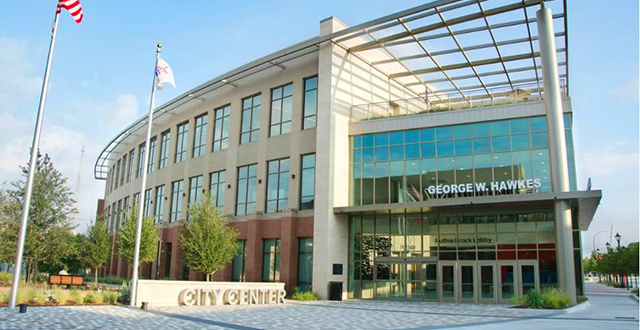 ---
Arlington Convention Center re-opens as ESports Stadium Arlington & Expo Center, the largest dedicated esports facility in North America.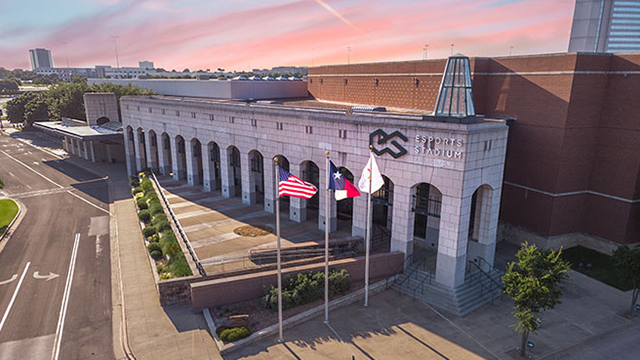 ---
Arlington citizens vote to implement term limits on the city council.
---
Yosemite Sam & the Gold River Adventure at Six Flags Over Texas semi-permanently closes after a severe storm.
2019
AISD opens the Arlington College and Career High School.
---
Live! By Loews opens as a joint venture between Loews Hotels and the Texas Rangers to bring an upscale hospitality experience to the entertainment district.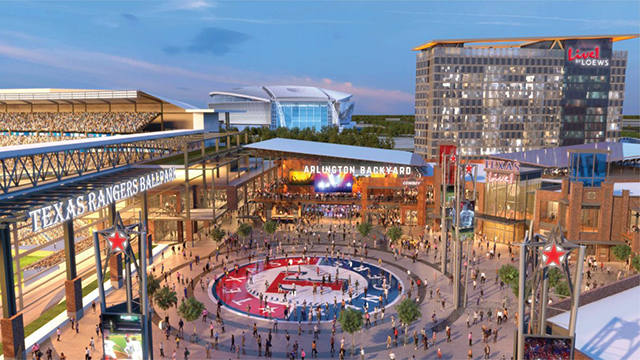 ---
Arlington is chosen as the home of the National Medal of Honor Museum, set to be built in 2024.
---
General Motors employees strike for 40 days for additional compensation and benefits.
---
UTA receives funding to replace their School of Social Work building, the first Arlington High School building.
---
Medical City Arlington opens their Medical City Women's Hospital.
2020
The new Texas Rangers stadium, Globe Life Field, celebrates a delayed opening for AISD high school graduation, and a few months later for a crowdless MLB game.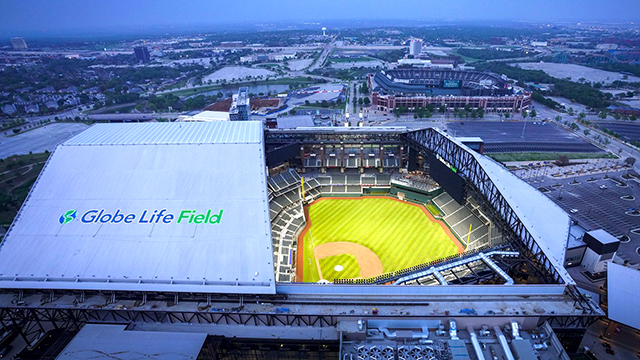 ---
Globe Life Field hosts the entirety of the World Series, the first time the World Series has played at a single location since 1944.
2021
Via Rideshare service expands city-wide. The annual taxpayer expense becomes $2.2 million.