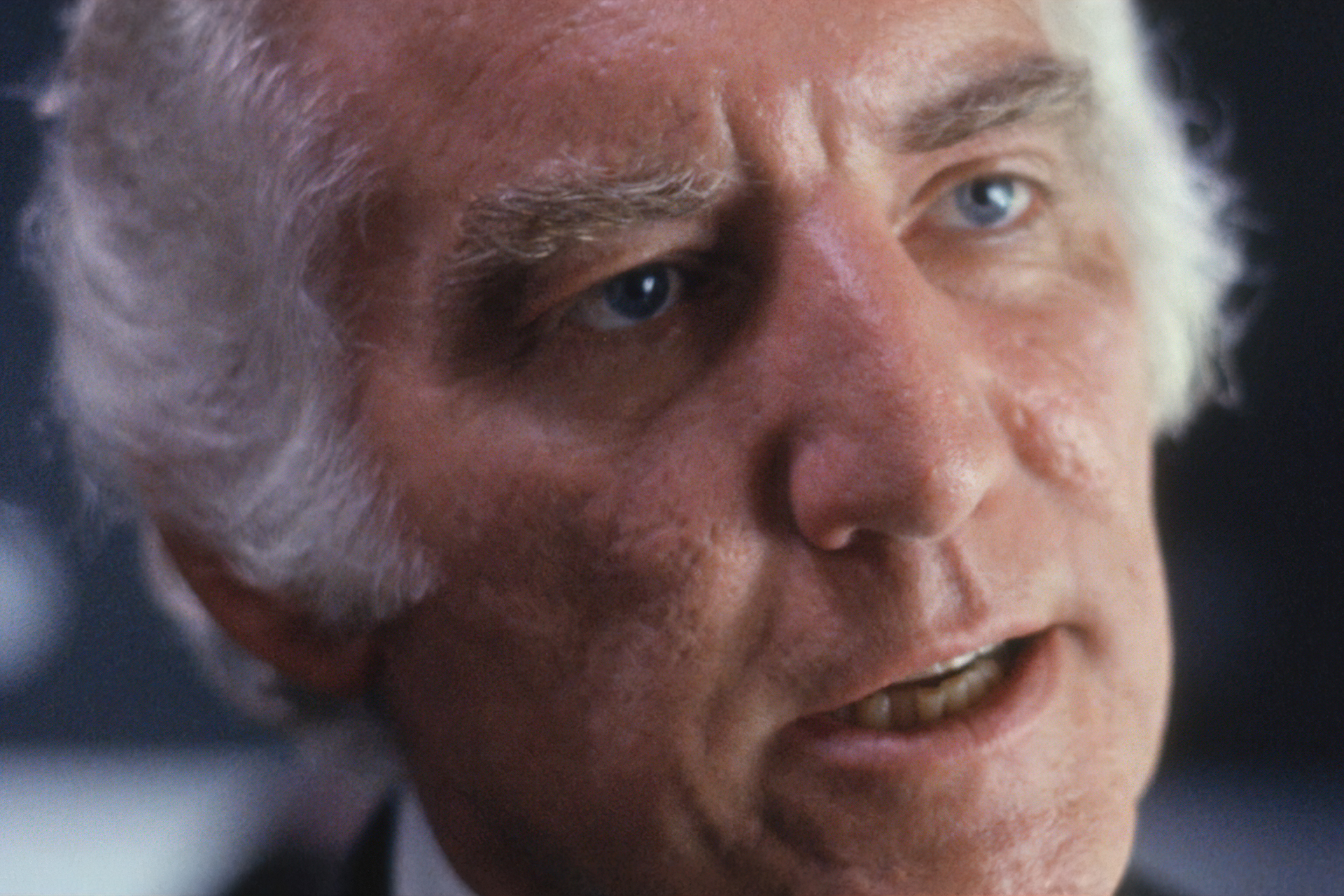 Morgan Woodward
Morgan Woodward: Arlington's TV and Motion Picture Star
Arlington High School Graduate (1944) Morgan Woodward, retired TV and Movie Star, has donated several of his awards and other memorabilia to the Arlington Historical Society (these are mentioned in the bio of Morgan that follows). These items are now on display at the Historic Fielder House. Thank you, Morgan, for your generosity, and for your contribution to TV and Movie acting over the years. Arlington is proud to call you its own! The following is from his website, http://www.morganwoodward.com/. You'll find plenty of photos and other interesting facts there. Morgan Woodward's bio from his website follows:
Thomas Morgan Woodward was born in Fort Worth, Texas, September 16, 1925. He was educated in the public schools of Arlington, Texas, and graduated from high school there in 1944.
After graduating, he enlisted in the U.S. Army Air Corps Pilot Training Program. This was natural, as he had been flying since the age of sixteen.
Following World War II, Woodward entered Arlington State College, where he majored in music and drama. During this period, Woodward began his professional career with the renowned Margo Jones Repertory Theatre in Dallas. His ultimate goal however, was the Metropolitan Opera. Later, the slow emergence of grand opera in America convinced him that this was not a promising career to pursue.
In 1948, Woodward transferred to The University of Texas and changed his major to Business Administration specializing in Corporate Finance, with a minor in music and drama. In addition to a full course of study, he had his own weekly radio show, a dance band, as well as a barber shop quartet. Some of his classmates during that time were Fess Parker, Jayne Mansfield, Rip Torn, Kathy (Mrs. Bing) Crosby, L.Q. Jones, Pat Hingle, Barbara Berry, in addition to Tommy Jones and Harvey Schmidt, co-authors of "The Fantastics" and "110 In The Shade", plus other outstanding Broadway musicals.
After graduating in 1951 with a BBA Degree, Woodward enter The University of Texas Law School. However, his studies were interrupted when he was recalled to active duty with the Air Force and sent to Korea with the Military Air Transport Command. Following the Korean War, Woodward came to the attention of the late Walt Disney, who summoned him from Texas late in 1955 to do "The Great Locomotive Chase", Disney's first full-length live-action motion picture, and Woodward's first film. Disney was impressed and signed him for two more pictures in 1956. Shortly thereafter in 1957, Woodward signed a four-year contract to star with Hugh O'Brian on the top-rated television series, "Wyatt Earp".
Morgan Woodward has done over 250 TV and Motion picture films. He holds the record for having done more guest starring roles on the series "Gunsmoke" (19) and "Wagon Train" (11) than any other actor. He appeared in several episodes of the original Star Trek series. He starred on the MGM TV series "Logan's Run" (1977-1978) and also on the top-rated daytime series, "Days of Our Lives" (1987-1988). Woodward was a regular guest star on the series "Dallas" (1980-1988), the top-rated television series in the world for several years, where he portrayed the character "Punk Anderson".
Compilation of Morgan Woodward scenes from Star Trek
He was mentioned by many of the nation's top film critics as an outstanding contender for the 1967 Motion Picture Academy Award in a supporting role, for his portrayal of "the man with no eyes" in "Cool Hand Luke" starring Paul Newman.
Early in 1969, the three major networks submitted what they considered to be their finest Western film for the Western Heritage Foundation's Cowboy Hall of Fame Award. Woodward guest-starred in two of the three films submitted. One of these, "The Buffalo Soldiers" (an episode of NBC's High Chaparral") won the coveted award.
In 1988, Woodward was presented with the "Golden Lariat Award" at the National Western Film Festival. In August of the same year he received the prestigious "Golden Boot Award" from the Hollywood Motion Picture and Television Fund. Other 1988 recipients were Roy Rogers, Virginia Mayo, Willie Nelson, Anne Rutherford and Burt Reynolds. In March 1990, Woodward's star was placed on the "Walk of Western Stars" at the William S. Hart Museum and Park in Santa Clarita, California. In 1994, the Texas Arts Council presented Morgan with it's Lifetime Achievement in the Arts Award in his hometown of Arlington, Texas. The city also named a prominent street "Morgan Woodward Way". In August of 1995, Woodward received the "Lifetime Achievement Award" for western film acting from the "Wild West Film Festival" in Sonora, California. In 1997 Morgan celebrated 50 years in show business and was given the "International Star Award" in Los Angeles. A featured article in Newsweek Magazine on screen "heavies" entitled "The Dirty Half Dozen" named Woodward as one of the six most wanted bad guys in television and motion pictures. Woodward is now retired, and divides his time between his ranch in Paso Robles and his home in Hollywood.
Morgan is a proud member of the Arlington Historical Society, and the Historical Society and Arlington are proud of you, too, Morgan Woodward!