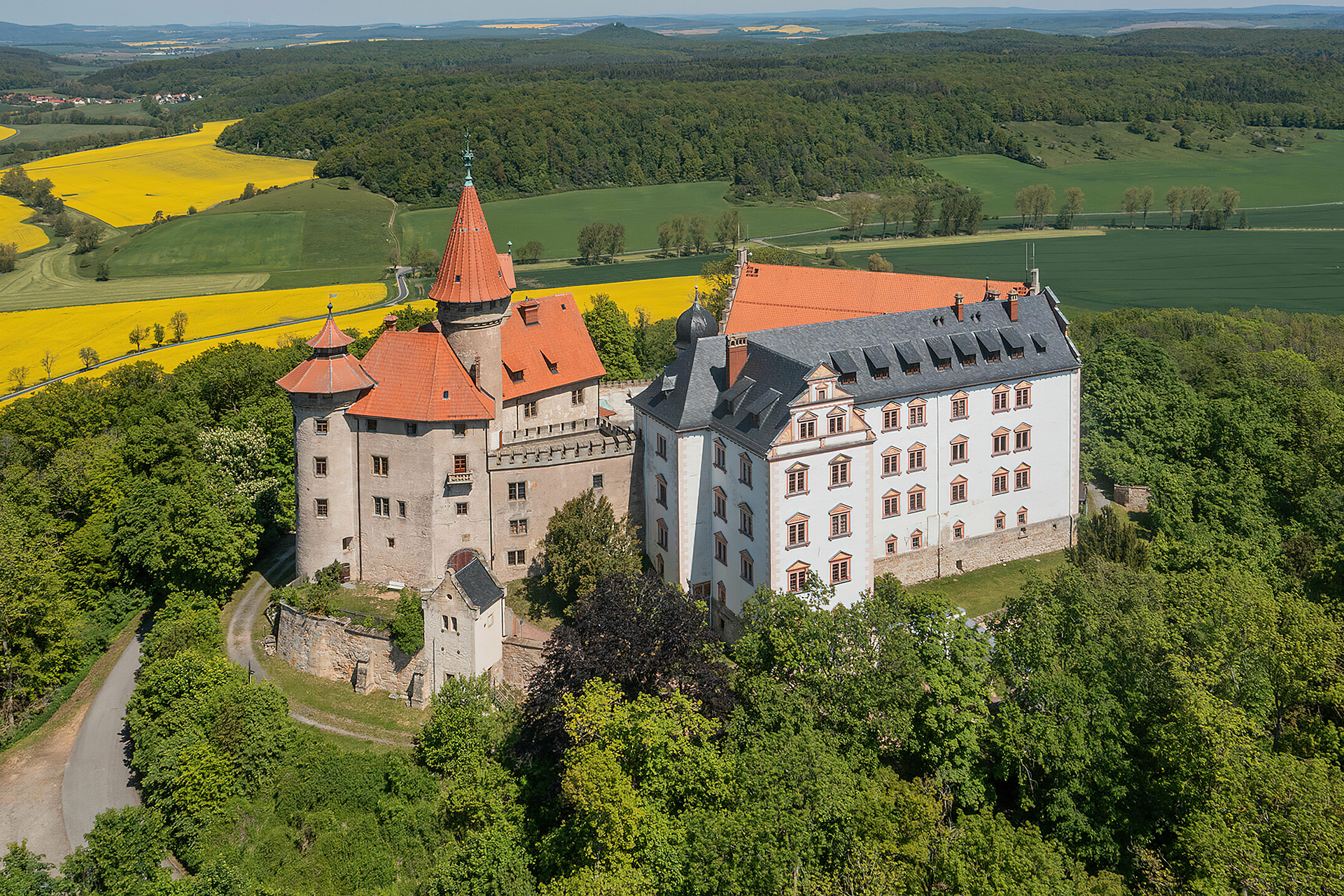 Veste Heldburg or Heldburg fortress in Heldburger Land near Bad Königshofen
Arlington, Texas and Bad Königshofen, Germany: 70 Years as Sister Cities
A Tale of Two Cities
The relationship between Arlington and the Bavarian town of Bad Königshofen began as letters between pen pals that turned into a post-World War II assistance program. Despite the distance and contrasts between the Sister Cities, our enduring friendship is a testament to the power of kindness.
Bad Königshofen is over 1,275 years old. Around 7,000 people live in 26 square miles, with smaller villages inside the town limits. Today, it's mostly known as a spa resort town due to its mineral waters. The town changed its name from Königshofen to Bad Königshofen in 1974 to reflect this, as "bad" means bath or spa in German.
By contrast, as our readers in Arlington know but others may not, Arlington is large —both in terms of population and area. Nearly 400,000 people live within 100 square miles, and its Entertainment District attracts thousands of tourists each year. Founded in 1876, it's much younger than any European city.
Notably, both cities benefitted from mineral waters and amusement parks for tourism. However, their Franken Therme spa is much larger than our old mineral well. Yet Märchenwald Sambachshof in Bad Königshofen is much smaller than Six Flags Over Texas or Hurricane Harbor.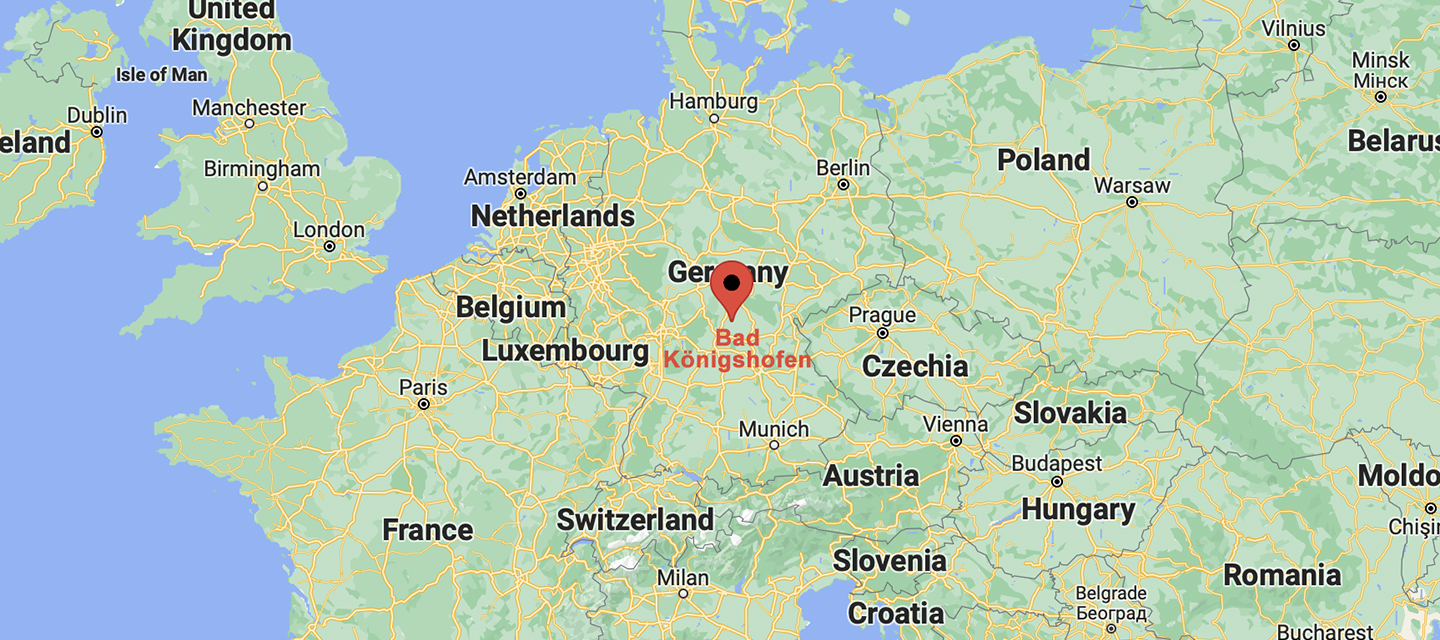 An Unexpected Visit to Arlington
In 1951, Kurt Zühlke, city manager of Königshofen, visited Arlington, then a small city of about 8,000 people (coincidentally, close to the size of Bad Königshofen today). Zühlke was in the United States as part of an adult education study tour, which visited 26 states in 3 months. As a city official, he had the opportunity to learn about American municipal government.
One of the tour's final stops in Fort Worth unexpectedly brought Zühlke to Arlington. Irene von Falkenried, a fellow traveler, wanted to meet her pen pal, Theda Howell. The Howell family invited Zühlke and von Falkenried to stay with them for a couple of weeks.
A Divided Country, Refugees, and an Act of Kindness
After World War II, Germany was a divided country. The location of Königshofen, near the border between East and West Germany, played a decisive role in how our friendship started.
While visiting Arlington, Zühlke met the newly elected mayor Tom Vandergriff and others in the community. He explained that hundreds of refugees crossed over the border and overwhelmed the small town, causing a shortage of supplies and necessities. Many Arlington residents wanted to help after learning about the situation in Königshofen and began collecting food, clothing, supplies, and gifts for the people in need. What started as a small collection of supplies grew to thousands of pounds.
Arlington's Texas & Pacific railroad depot played an essential role in the relationship by transporting the supplies and serving as a gathering place for a community celebration. In February 1952, citizens filled a boxcar with food and supplies ready to be sent to Germany. A large crowd gathered at the train depot to watch the shipment leave town. Initially transported by railroad to New Orleans, the goods were next transported overseas to Germany and then to Königshofen by train. The first shipment arrived in Germany in April 1952. Arlington would later send three more shipments in April 1953, January 1954, and January 1955.
The shipments from far-away Arlington felt like a friendly gesture rather than charity. Hundreds of people benefitted from the aid. Even though Bad Königshofen eventually recovered from the hardship, the relationship between the two cities continued.
An Ongoing Relationship
In April 1988, relations were rekindled when the first official group from Bad Königshofen arrived in Arlington. There was a ceremony at Stovall Park with an area dedicated to Bad Königshofen. Festivities ensued with the exchanging of gifts and the planting of an oak tree. Our visitors stayed for two weeks and learned about American culture. Later that year, guests from Arlington – including Mayor Richard Greene – traveled to Germany and enjoyed a similar visit. He was the first Arlington mayor to visit the city. One of his duties was to deliver letters written by students at Rankin Elementary School in the hopes of forging pen pal relationships.
Subsequent visits – both big and small, unofficial and official – continue to keep the relationship going. Visitors often remark on the hospitality of the host city. In 2001, Arlington dedicated its Independence Day Parade to 50 years of friendship between the two cities. Fittingly, the parade's Grand Marshals were Theda Howell and Tom Vandergriff.
Arlington Historical Society board member Floreen Henry considers the Sister City relationship one of her favorite topics. She recalled the 60th anniversary in 2011:
One of the highlights was that the Vandergriff family hosted a dinner party for around 80 people in their home, which was filled with incredible memorabilia. I wish that I had photos of the dinner. Most impressionable with guests were Tom Vandergriff's Texas Ranger ring and the framed historic proclamation from Germany.
Folks continue to visit each city, with a group from Germany planning to visit Arlington in 2022. Additionally, both cities pay tribute to the relationship through parks and public art.
Stovall Park and Gene Allen Park in Arlington
Stovall Park in Arlington honors Bad Königshofen, its people, and the relationship between the two cities. The main outdoor pavilion is modeled after one in Bad Königshofen, and a visit to the park can make you feel like you're in Germany.
There are informative signs in Stovall Park and a large rock with the logos of both cities carved into it. The rock is in the motif of "Friendship - Solid as a Rock." Stovall's water park, named the Bad Königshofen Family Aquatic Center, features a large clock and buildings in the style of a German village.
Gene Allen Park is home to the International Peace and Friendship monument, which is 12 feet tall and made of stainless steel. It was dedicated in July 2003 to honor more than 50 years of friendship between the two cities.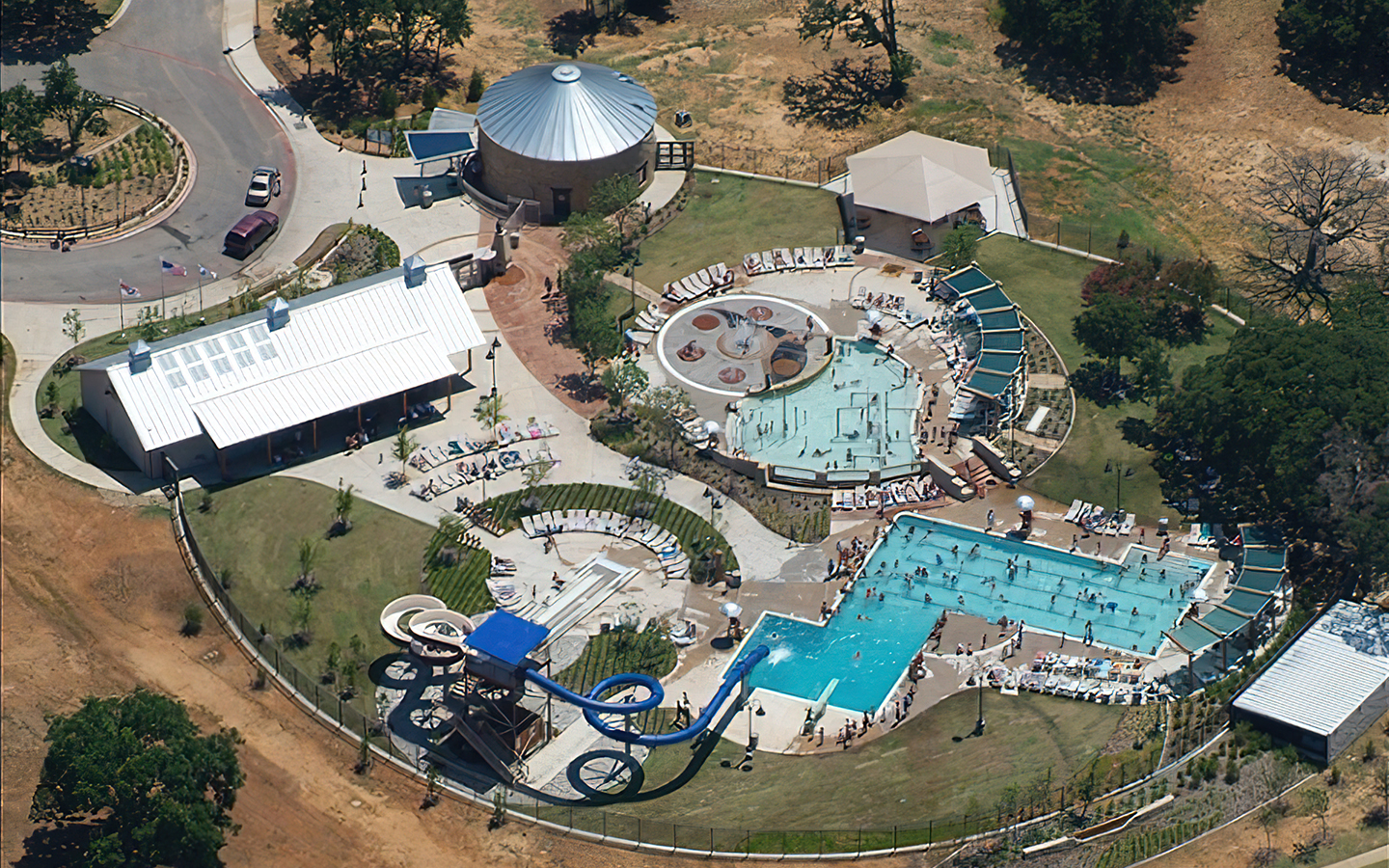 Bad Königshofen Family Aquatic Center at Stovall Park, Arlington, TX
Arlington in Bad Königshofen
In 1954, Bad Königshofen named its city park "Arlington-Park" in honor and gratitude. To celebrate the 50th anniversary, artists from both countries created a monument in the park called "The Bridge."
Buried near the monument is a time capsule containing documents and artifacts to be opened in 2051 for the 100th anniversary. There is a large boulder in Bad Königshofen's Arlington-Park that resembles ours at Stovall Park.
Friendship - Solid as a Rock
For more information, check out the book Friendship - Solid as a Rock by Hanns Friedrich, a journalist and local historian in Bad Königshofen. The book commemorates the 65th anniversary and contains facts, stories, and memories through the years. It also includes photos from both cities, showing many of the people and events along the way. Friedrich's book, in German and English, is available at the Arlington Public Library.
If you're looking for a social connection, or maybe a modern-day pen pal, consider joining the Sister Cities of Arlington Texas Facebook group. The City of Arlington sponsors a "Friends of Bad Königshofen" group; email sistercity@arlingtontx.gov for details.
Our friendship has lasted too long to let it fade away. Many consider the relationship special and have fond memories of it. Let us not forget the theme of "friendship - solid as a rock." Or, as folks in Bad Königshofen would say, "freundschaft - fest wie ein stein."
RESOURCES
Hanns Friedrich, 65 Jahre Städtepartnerschaft 1951-2016 Bad Königshofen im Grabfeld und Arlington/Texas: Freundschaft fest wie ein Stein (Friendship Solid as a Rock), 2016.
City of Arlington. "Our Sister City." City of Arlington, https://www.arlingtontx.gov/ residents/about_arlington/our_sister_city.
Owen Carter, "Sister Cities Arlington and Bad Konigshofen - Arlington Time Capsule." YouTube, 6 July 2021, https://youtu.be/ MDxzoWiIv7g
Signs and plaques at S.J. Stovall Park (2800 W. Sublett Road, Arlington, Texas)
Jason Sullivan is an Arlington Historical Society board member and the editor of the Arlington Historical Society Newsletter, from which our history articles are derived. Jason lives in Arlington, Texas, with his wife, Jennifer, and their three cats – Cavender, Merry, and Milo. He enjoys reading, writing, listening to music, and watching hockey and documentaries.