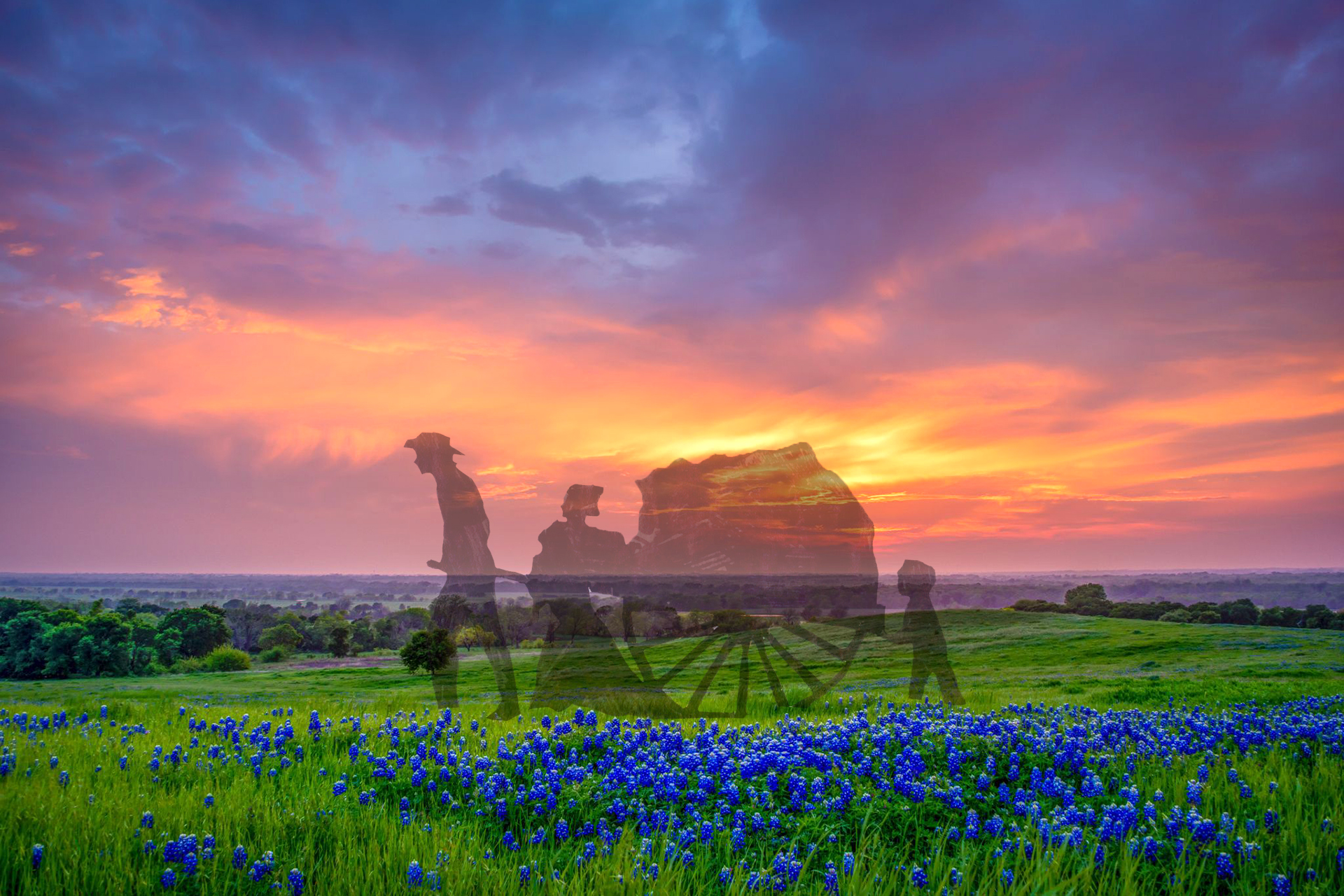 Patrick Alfred Watson: Arlington Pioneer
One of the two log cabins in Knapp Heritage Park in Arlington is that built in 1855 by Patrick Alfred Watson. P. A. Watson was one of the early pioneers of the Arlington area, and a very significant one at that.
Patrick Alfred Watson was born October 13, 1810, in Rutherford (or possibly, Wake) County, North Carolina. He was the son of Hugh Watson (1784- 1857) and Margaret Watson (1790-1851). His parents were cousins, sharing grandparents. Patrick Alfred Watson was the namesake of his grandfather, Major Patrick Watson (1751-1809), a soldier in the American Revolutionary War (North Carolina Militia). Patrick A. Watson died on February 12, 1894; he is buried in the Watson Cemetery. He had donated the cemetery in 1853, upon the purchase of his first property in the present-day Arlington area.
P. A. Watson grew up on the Watson Plantation, but in early manhood moved to Winchester, Tennessee. There he became the overseer for John Armstrong. He married his employer's daughter, Margaret Ann Armstrong, on October 8, 1835. In 1836, the couple moved to Cherokee Session, near Guntersville, Marshall County, Alabama. They had six children - 2 sons and 4 daughters. Margaret died in 1850. Her husband coped with the loss by leaving (in 1852) his wife's Tennessee home to relocate in Texas - in/near Honey Grove, in Fannin County, in northeast Texas. His sister-in-law, Kathryn Armstrong, came with him to help take care of the children. He soon asked his father, Hugh Watson, to come visit but he declined because he had only one horse he felt could make the trip, and, besides, the Indians were migrating at the time, and posed a threat.
P. A. Watson was a friend of Middleton Tate Johnson, another Arlington area pioneer, and a large cotton plantation owner (he had received a grant of land following his service in the Mexican/American War, and settled his family near Marrow Bone Spring in 1848). M. T. Johnson persuaded Patrick to come to Tarrant County, and in 1853, Patrick purchased his first property, from Micajah J. Goodwin. Mrs. Goodwin had been buried on the Goodwin property in 1846, soon after her family arrived. The family constructed a coffin from their wagon bed and burned brush atop the grave to hide it from Indians. When Patrick bought the land in 1853, he set aside a one-acre cemetery - thus Mrs. Goodwin was the first to be buried in that new cemetery. Patrick A. Watson was buried in that same cemetery in 1894 - now called the Watson Cemetery. Watson Cemetery is located off the northbound service road of State Highway 360 (the service road is named Watson Road), just north of Lamar Blvd and south of Avenue H.
In 1855, Patrick built a cabin - two rooms and a "dog trot" - for the children of his first marriage. Household chores and visiting were uses of the "dog trot," as it was the coolest area. The cabin was built at a site on the west side of the present-day State Highway 360, just north of the intersection of Avenue J, approximately where the present Cracker Barrel Restaurant is located. In 1858, Patrick married again, to Mary Jane Donaldson (1830-1886), of Tennessee, a niece of his first wife, Margaret. They added six children to the family - 5 daughters and 1 son.
Besides a land owner, Patrick was surveyor, educator, and Christian leader. He continued to purchase land (both north and south of his original purchase) until he had quite a large number of acres. The area (especially that closest to, and northeast of, the Watson Cemetery) came to be known as the Watson Community.
In 1870, he gave land two miles southwest of Watson Cemetery for the Watson Community's first school and church, which later (1872) became West Fork Presbyterian Church. The Rev. Andrew Shannon Hayter (pronounced "High'-ter") organized the church and school, originally known as The Good Hope Cumberland Sabbath School and Church. The first church building was also used as the schoolhouse. In the mid1950s, the new Dallas-Fort Worth Turnpike was routed just south of the Cemetery. At that time, the church's third sanctuary had to be relocated; it is now just east of Highway 360 and north of Avenue K (at 908 Santerre St.. in Grand Prairie). This same Rev. Hayter was also a surveyor, and in 1876 he was hired by the Texas and Pacific Railway to plat a half-mile square town along the route of the T & P railroad, which was being expanded westward from Dallas. The town was eventually named, by Rev. Hayter, "Arlington," after Robert E. Lee's Virginia Estate. (Some say that James Ditto, Sr. , early merchant, named the new town.) Rev. Hayter was also the surveyor of the best location for the new railroad in eastern Tarrant County. Rev. Hayter, considered by many to be the "Father of Arlington" is buried in the Watson Cemetery, as is Patrick A. Watson.
The Watson home was enlarged over the years, and Watson family descendants occupied it until 1961. In 1976, the cabin was donated to the Arlington Historical Society by Brookhollow Corporation and was moved to Middleton Tate Johnson Cemetery on Arkansas Lane. In 2003, it was moved to Knapp Heritage Park at 201 W. Front Street, where it is still under the care of the Arlington Historical Society.
In 1970, a descendant of P.A. Watson wrote, "The Watson family were strong people, devoted to family, church, friends, and their community. Eleven of the twelve children of Patrick Alfred Watson are buried in Watson Cemetery, as are many more descendents."
SOURCES
State Historical Markers - Watson Cabin, Watson Cemetery, and West Fork Presbyterian Church
Unsigned 1970 article obviously written by a Watson descendant
"Find a Grave" (online) for P. A. Watson, written in 2008 by Don Oftedahi
Patrick A. Watson gravestone (in Watson Cemetery)