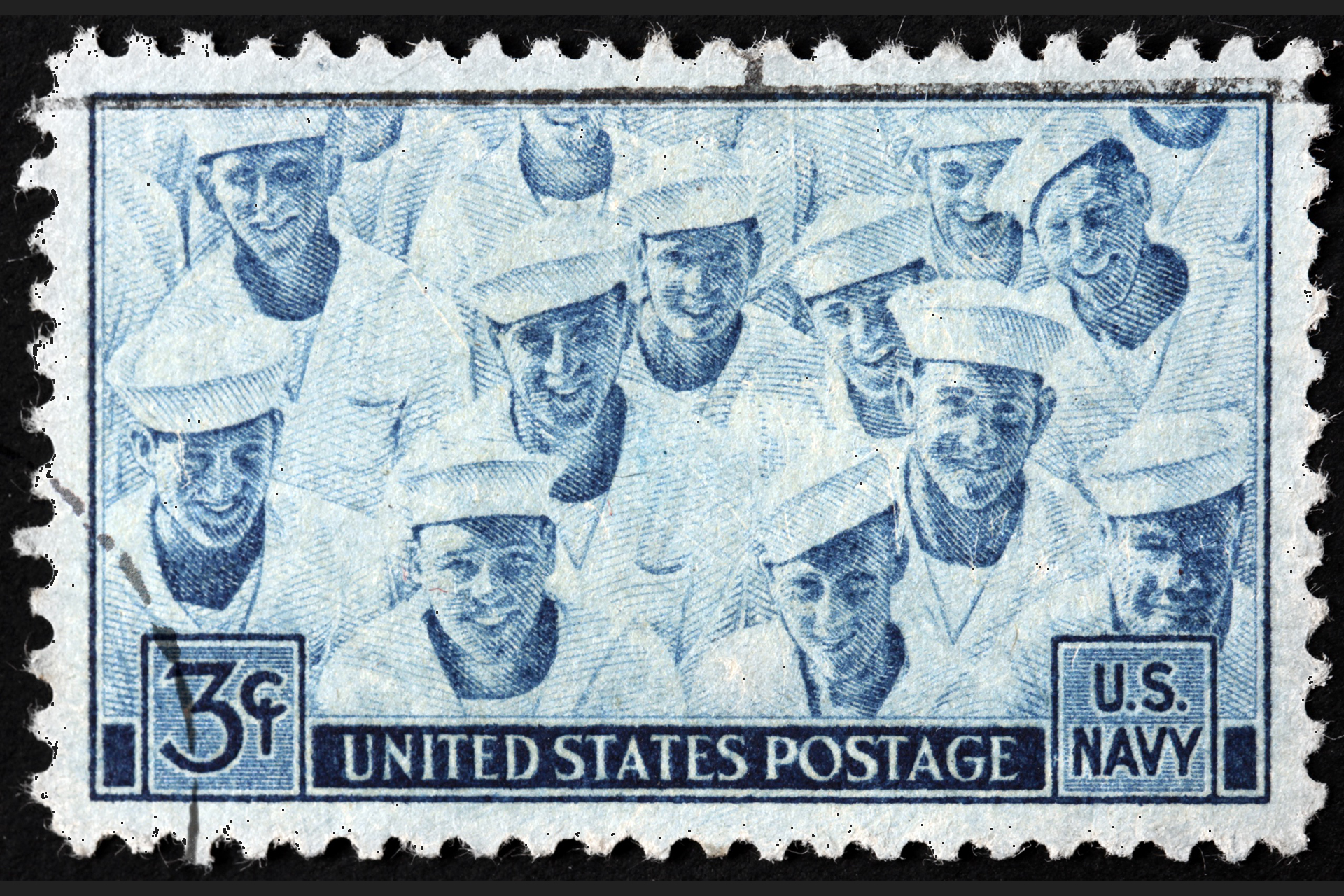 Memories of My U.S. Navy V-12 Program which Began at N.T.A.C. in 1943 During World War II
Editor's Notes: John Webb (1923-2014) moved to Arlington in 1952 from Belton, Texas, to become vice principal under James Martin at Arlington High School. In 1955, he became Principal of Arlington High School, and was Principal for 15 years. During his tenure, he opened the present-day campus on West Park Row and Cooper St. John brought Army ROTC and the Kiwanis Key Club to the high school. In 1970, he became Business Manager for the school district, a position he held until his retirement in 1988. He was deeply honored by AISD with the naming of John Webb Elementary School. Following, in John's own words, written in July 2006, are his memories of his U.S. Navy V-12 Program, which began at North Texas Agricultural College (N.T.A.C.).
While a student at North Texas State College (NTSC) in Denton, Texas, in November 1942, I volunteered for service in the new U.S. Navy V-12 Program. I was called to active duty in July 1943, to the campus of NTAC in Arlington, Texas. We were housed in the old Davis Hall, now called the Brazos House—Ramp 4, top floor. I have donated to the Arlington Historical Society a photograph of my V-12 group at NTAC.
John Webb's V-12 group at NTAC
Several of the men were from OSU in Stillwater, Oklahoma. Shelton Booth and I were from NTSC in Denton. Dexter Betts (long-time employee of UTA under its earlier names) was also in the V-12 Program at NTAC in Arlington.
One night, during a severe thunderstorm, lightning hit the northeast corner of Davis Hall, where my room was located. To this day, close observation reveals that there is a slightly different brick in that corner of the building where repairs were made.
There was a Marine unit included in the program. I believe that Ernie VanDam was in that unit. Ernie later married Faye Nation of Arlington. Ernie and Fay and I are members of the same Sunday School class at First United Methodist Church in Arlington. Dexter and Dot Betts are also in this Sunday School class. Also, Jim Sid Wright, from SMU, Pete Stout, from TCU, and several men from Abilene Christian College were in the Marine Unit.
Jim Sid Wright came back and was SMU AllConference football lineman after WWII, during the Doak Walker era. After the War, Pete Stout became TCU All-Conference football fullback. These athletes, and others, played for NTAC that fall (1943); it was a good team. J. G. Holmes (nickname: "Klepto") was the football coach. I also saw the Arlington High School Colts football team play that fall.
In the V-12 Program, we were enrolled in regular college courses as well as courses unique to the military program. I stayed only that fall semester 1943 at NTAC. In November, 1943, I was in Pre-Midshipman School, in Norfolk, Virginia. In December 1943, I was in Midshipman School in downtown Chicago, on the campus of Northwestern University, in Abbot hall. I was 17th in the class at Northwestern.
The V-12 Program was later changed to V-5 and V-7. V-5 was for Deck Officers, and V-7 was for Aviation. I graduated as a commissioned officers on March 17, 1944. I saw duty until April 1946, in the South Pacific Campaign: The Marshall Islands, The Mariana Islands, The Caroline Islands, Iwo Jima, Okinawa, The Philippines, and the occupation of Japan following the Japanese surrender.
I began my college career in Gainesville Junior College. In my sophomore year, in the fall of 1941, I met my future wife, Jean Pace. We began dating then, and married April 25, 1945, in Austin (Jean's home). She was a wonderful wife—much better than I ever deserved.
My next association with Arlington, Texas, began in 1952:
Came to Arlington in 1952, from Belton, Texas, to be Assistant Principal of Arlington High School (when James Martin was Principal)
Attended summer sessions at U.T. Austin 1953-56, and received a degree in Advanced Education Administration
Became Principal of Arlington High School in 1955
Was Principal of Arlington High School for 15 years
Was Business Manager of AISD from 1970 until my retirement in 1988
Signed: John Webb, July 19, 2006